How Frontline Pharmacists Continue Patient Care During a Pandemic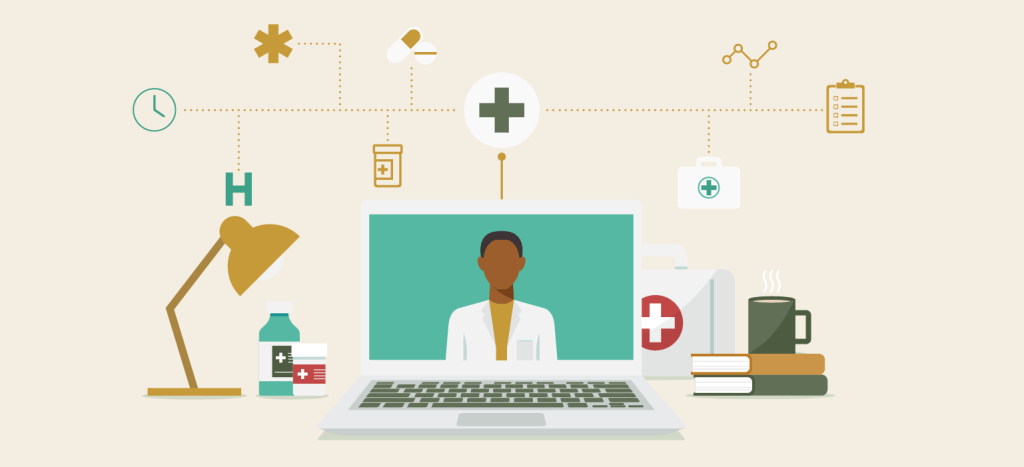 Before the COVID-19 outbreak, Dr. Alex DeLucenay rarely consulted with patients remotely. But during the pandemic, phone calls became the ambulatory care pharmacist's primary method for communicating with patients that required his expertise, instead of seeing them face-to-face in his Rochester General Hospital clinic.
"A lot of times people felt comforted because they knew that we were still available to care for them. That hasn't changed," said DeLucenay, a professor at the St. John Fisher University Wegmans School of Pharmacy. "It's still Alex, I'm still here, we're still going to see you, we're still going to have that continuity, we're not going to abandon you."
Pharmacists assist in the treatment and management of health conditions at hospitals, out-patient clinics, and traditional community pharmacies, but they can also provide remote consultation and treatment for patients through telepharmacy. Though telepharmacy appointments were an adjustment for patients who were used to seeing DeLucenay in-person, they have provided access to care during the novel coronavirus pandemic. Remote care will likely continue to play a larger role in health care after the pandemic subsides.
Pharmacists as Frontline Health Care Providers
"Pharmacists are among the nation's most accessible health care professionals, with 90% of Americans living within 5 miles of a community pharmacy," according to "Pharmacists as Front-line Responders for COVID-19 Patient Care," a joint statement from pharmacy professional organizations (PDF, 1.04MB), including the American Association of Colleges of Pharmacy. "They are medication experts, providing patient care in a variety of settings, including hospitals, clinics, community pharmacies, long-term care, the medical home, and physician offices."
Pharmacists' roles differ based on the setting in which they provide care. Ambulatory care pharmacists like DeLucenay help manage care for patients with chronic conditions in a doctor's office setting, whereas community pharmacists are found in more traditional pharmacy settings and work with patients in their local community, often serving as a bridge between patients and prescribers.
"Pharmacists are among the nation's most accessible health care professionals, with 90% of Americans living within 5 miles of a community pharmacy."
In many ambulatory care clinics where pharmacists care for patients, Collaborative Drug Therapy Management (CDTM) agreements have been established between physicians and pharmacists to more efficiently meet the needs of their patients. Physicians diagnose the medical conditions, and then delegate medication management to pharmacists, who work closely with patients to educate them on their disease state and adjust medication treatment options.
"Your doctor is an expert at assessing and diagnosing and doing the physical exam, and working to determine exactly what the problem is," DeLucenay said. "Then once we are provided with the diagnosis, I'm the expert in being able to tell the patient what their optimal drug regimen treatment will be."
In some cases, DeLucenay said, patients form strong relationships with pharmacists, providing their health care team with better insight into factors affecting patient treatment.
"People, for whatever reason, tend to be a little more honest with a pharmacist," DeLucenay said. "They tend to be a little more open and will tell me 'I can't afford this,' or, 'I can't stomach giving myself an injection every day.'"
How Pharmacists Reduce Stress on Health Care Systems
Pharmacists in different practice areas can help alleviate burdens on hospitals in public health emergencies like the COVID-19 pandemic and during more stable times.
Pharmacists' privileges vary by state, specialty, and setting. For example, the services an ambulatory care pharmacist provides from a clinic or outpatient medical center may differ from those a community pharmacist can offer in a retail pharmacy.
Depending on what their privileges permit, ambulatory care pharmacists' roles may include:
Assessing, monitoring, and consulting with patients on chronic diseases and medical related issues
Prescribing and adjusting drug therapies as per their practice agreements
Administering medication
Ordering and interpreting lab tests
Managing medications for chronic diseases, minor conditions, or opioid addiction
Community pharmacists may provide services including:
Dispensing medications
Educating patients, family members and prescribers about drug interactions and medication safety
Recommending safe and effective over the counter medications for minor injuries or illnesses
Administering immunizations and injectable medications
Testing for select diseases
Through preventative care, medication maintenance and appointments in outpatient settings, pharmacists can help keep patients out of hospitals, which can help prevent the spread of disease during public health emergencies.
During the novel coronavirus pandemic, pharmacists have become crucial players in testing patients for the virus. The U.S. Department of Health and Human Services issued an advisory on May 19 (PDF, 277 KB) allowing pharmacists in every state to administer COVID-19 tests, overriding states that barred pharmacists from testing for the disease. Prior to the order, more than half of all U.S. states had expressly permitted pharmacists to test for COVID-19.
Telepharmacy can be provided in any patient-facing pharmacy setting. For DeLucenay, that meant transferring appointments that are typically held in his clinic to phone and video calls.
As the coronavirus outbreak heightened, DeLucenay's new-patient and follow-up appointments were transferred from in-person visits to telepharmacy appointments.
"We counsel patients the same way we have been, we just do it over the phone," DeLucenay said. "We still go through all their medications and side effects they've been having."
What is Telepharmacy?
Telepharmacy methods include video conferences, phone calls, and electronic records maintenance.
According to the American Society of Health-Systems Pharmacists, telepharmacy services (PDF, 697 KB) may include:
Drug review and monitoring
Medication dispensing
Compounding verification
Medication therapy management
Patient assessment and counseling
Clinical consultation
Decision support
Drug information
What are the Benefits of Telepharmacy?
Telepharmacy provides several benefits for patients.
Accessibility: Telepharmacy allows patients to access care from anywhere, which can be especially helpful for rural populations.
Patient safety: Telepharmacy limits human contact during emergencies like pandemics, reducing the potential for spread of disease.
Scheduling: Patients can take telepharmacy appointments from work or home, allowing them to circumvent schedule conflicts such as childcare and work obligations.
Transportation: Patients do not have to travel for telepharmacy consultations.
Expanded pharmacy hours: Telepharmacy may allow for 24-hour pharmacy coverage (PDF, 684 KB).
Alleviating pharmacist shortages: Telepharmacy can help solve pharmacist shortages and provide remote pharmacy services to underserved areas.
How to Prepare for Telepharmacy Appointments
Telepharmacy can be practiced in a variety of settings, though the services pharmacists can provide will differ, depending on if they practice in ambulatory care, like Dr. DeLucenay, or in a community pharmacy. These general tips can help patients prepare before accessing telepharmacy services.
Ask your pharmacist if they offer telepharmacy services and schedule a remote visit via phone or web.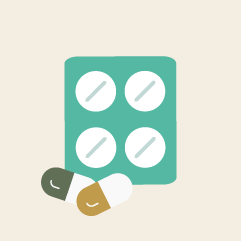 Gather all your medications and have them on hand during the appointment.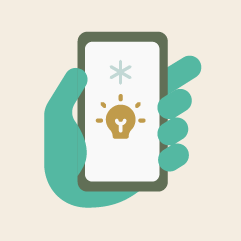 Get familiar with the technology your pharmacist will use to conduct the appointment. Video calls may help pharmacists better understand your needs if they can see your medications, DeLucenay said.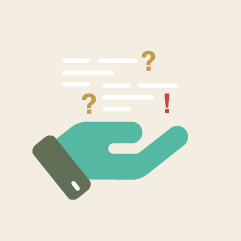 Be honest with the pharmacist about issues with medications, especially any that keep you from taking them as prescribed, DeLucenay said.
DeLucenay said he sees potential for encouraging more patients to engage in telepharmacy beyond the COVID-19 pandemic.
As patients become more comfortable with remote care, telepharmacy could be particularly useful for following up with patients, he said. Pharmacists could offer more frequent, shorter visits via telepharmacy to streamline appointments.
"If we have a patient that's very stable, we don't necessarily need to have them spend the time or the effort to come in to the center or leave work," he said. "We could do that over the phone."
Although telepharmacy can help increase access for patients who are unable to visit a pharmacy or clinician's office, there are also some barriers to making telepharmacy more accessible to needy populations.
"Telehealth over a video is something that a lot of patients are still getting used to," DeLucenay said. "We—as pharmacists, physicians, nurses—are happy to do it, especially when it's needed. But I think that there's some apprehension for it from a patient."
During the COVID-19 outbreak, DeLucenay found some patients were initially nervous about engaging in telepharmacy appointments. But he found strategies that made their second round of appointments easier.
"Most of the time people said thank you for being able to do this and for being flexible and calling me at home," DeLucenay said.
How Pharmacists can Overcome Barriers to Telepharmacy
These strategies can help put patients who are new to telepharmacy at ease, according to DeLucenay.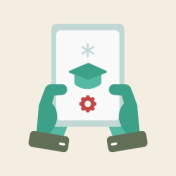 Educate patients. Teach patients how to use technology like video conferencing tools, and how to check and record their own symptoms, such as blood pressure or blood sugar, when possible.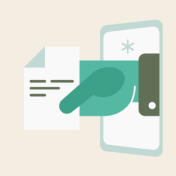 Meet patients where they are. For example, DeLucenay's office mailed patients paperwork during the COVID-19 outbreak instead of requiring them to fill out forms online. Other times, patients were more comfortable speaking over the phone instead of on camera.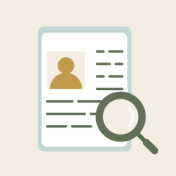 Maintain the same processes. Keeping telepharmacy appointments similar to in-person appointments helps reassure patients. During the coronavirus outbreak, DeLucenay explained to patients that they would walk through the same steps as they would in person: discussing symptoms to the same nurse practitioner who they saw in the office, consulting with students, and going through the medications they're taking.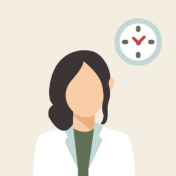 Allow patients to come into the office when safe and necessary. "We can triage it and say, 'Now we need to get you to come back into the office in two weeks.' We do that a lot," DeLucenay said. "And some patients are stable, and we see the advantage of doing it over the phone and keeping them out of the clinic. It's safer at home."
Additional Resources
These resources provide additional information on telepharmacy and pharmacists' roles in health care.
Citation for this content: St. John Fisher University's online Pharm.D. program from the Wegmans School of Pharmacy