About the Wegmans School of Pharmacy at St. John Fisher University
The Wegmans School of Pharmacy opened in fall 2006 in Rochester, New York, with an inaugural class of 55 students, nine faculty, and two staff. Since our founding, we have empowered hundreds of students to become pharmacists of distinction by making teaching a priority.
The Wegmans School of Pharmacy is proud to offer an online clinically-oriented hybrid Pharm.D. program pathway that makes a world-class education in pharmacy accessible to students throughout the U.S.
Mission, Vision, and Goals
Mission
Preparing pharmacists for lives of intellectual, professional, and civic integrity
Vision
The School of Pharmacy is committed to providing an environment that: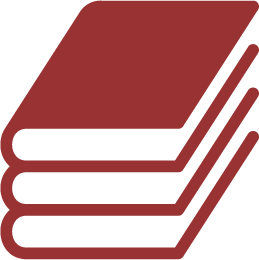 Promotes academic excellence, service, and scholarship

Encourages each student's intellectual and personal development

Fosters the development of lifelong learners committed to advancing the profession of pharmacy
Goals
In fulfillment of its mission, the Wegmans School of Pharmacy strives for excellence in:
Intellectual Integrity.

Admit exceptional students and provide them with the knowledge, skills, abilities, attitudes, and values necessary to become a licensed pharmacist providing pharmaceutical care.
Professional Integrity.

Actively involve faculty and students in the pharmacy profession and provide quality continuing education and lifelong learning to assist pharmacists in developing new skills.
Civic Integrity.

Involve faculty, staff, and students in service that improves the community, and maintain an environment that promotes appreciation for diversity among students, faculty, staff, and the patients we serve.
Join Fisher Pharm.D. Online
Prepare to become a pharmacist of professional, intellectual, and civic integrity.
Apply To Fisher
A Patient-Centered Approach to Pharmacy
Fisher Pharm.D. Online graduates are trained for work in a variety of pharmacy settings, providing care and meeting the health care needs of the patients they serve. Whether it's working with other medical professionals, answering medication questions, or administering immunizations, students are equipped to empower patients with the answers they need to lead healthier lives.
The Wegmans School of Pharmacy Difference
We set ourselves apart by promoting excellence in the classroom, creating a student-centered learning environment, and keeping class sizes small so you receive the personalized attention you deserve. Our program features:
A curriculum with a strong foundation in the sciences that helps you build necessary clinical and drug-administration skills while emphasizing professionalism, integrity, and diversity.
A significant experiential component — more than 30% of the total curriculum — that allows you to gain practical, real-life experiences in a variety of pharmacy settings.
A mission grounded in service that translates into opportunities to participate in projects that impact communities at home and around the world.
ACPE-Accreditation: The Doctor of Pharmacy program at St. John Fisher University is accredited by the Accreditation Council for Pharmacy Education (ACPE) through June, 2024. The online pathway was approved by NYSED.
Outstanding Outcomes
St. John Fisher University's Pharm.D. graduates consistently outperform their peers nationally in licensing examinations. Based on data reported to the Office of the Dean, graduates from the Wegmans School of Pharmacy Class of 2020 reported 100% employment.1